2022 Winterfest of Lights in Ocean City, MD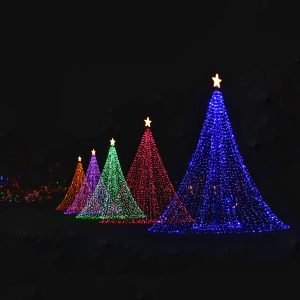 Are you planning to visit the 2022 Winterfest of Lights in Ocean City, MD? The annual event is fun for all ages and the perfect opportunity to meet with family and friends. Make sure to grab some Pizza Tugos pizza and subs before you head uptown! 
If you're on the go and looking for pick up or delivery, Tugos online ordering is the way to go. Have more time before or after the event? Dine in and grab a bite at Pizza Tugos! 
Places to Eat in North OCMD
Winterfest is the perfect place to get everyone in the holiday spirit. Get a picture with Santa, shop at the Winterfest gift shop, and sip some hot chocolate! You don't want to miss the 30th Annual Winterfest of Lights at Northside Park on 125th Street from November 17 to December 31.
Uptown – 116th Street & Coastal Highway
If you're looking to grab a bite before attending Winterfest of Lights, stop at the Pizza Tugos uptown, it's just a few blocks down from Northside Park! There's plenty of indoor seating and a bar with TVs to relax with friends and have a beer. Depending on the weather, there's outdoor seating by the bay, and if you're lucky, you can catch a sunset over the water.
Downtown – 18th Street & Coastal Highway
Are you staying downtown for the weekend? Stop by the 18th Street location on your way home or get pizza delivered to you after the holiday festivities. Pizza Tugos has an easy order online option for fast, free delivery! We're known for our pizzas, but our menu has many great options like wings, breadsticks, subs, and salads.  
West Ocean City – Route 50 & 611
If you're headed back out of town, head to the West Ocean City location and grab a table for dinner or a drink at the bar. We have flat-screen TVs perfect for watching your favorite sports and a large selection of local and national craft beer. Hang out at the West Ocean City Taproom location for live music on Friday nights. Follow us on Facebook for updates! 
Pizza Tugos has been delivering to OCMD visitors and residents for almost 40 years. Order from any of our three locations—we're open when you're hungry! Call us or order online, and don't forget to follow us on Facebook and Instagram for updates on hours and specials!