Online Ordering Made Easy!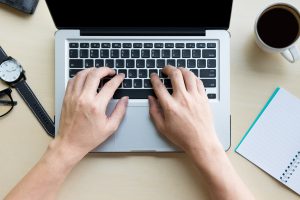 Did you know that we have online ordering here at Pizza Tugos? You can quickly and easily place your order without ever even having to hold a conversation. Avoid the hassle of having to order on the phone and just place your order online. It'll be ready for pickup or delivered to your door before you know it. Simple, fast & convenient for you! Whether you want to order carryout or delivery, we give you the option to do either with ease.
Online ordering is available at all 3 of our locations. Login as a guest or register so that you can enter your future orders with even more ease! You can even see coupons/promos in your cart when checking out. We're all about offering great deals for you and your family. And who doesn't love a good discount?
We also have a rewards program that you can sign up for while you're on our site. If you're a regular customer, signing up for this program is a no-brainer! It is as easy as filling out a form online, and boom you're done within a matter of minutes! Our rewards program will give you discounts, promos, and we'll keep track of all of your points so you can tell when you're close to reaching the next reward.
There's no need to tie up your phone line when you can just head over to our site and place your order online! Have access to our awesome Calzones, Pizzas, Subs, Salads, Wings, Breadsticks, Sides, and Big Plates right at your fingertips. Add to your cart, check out, and pick up or keep an eye out for your delivery. We're always looking to bring convenience to our customers. It's as easy as 1, 2, 3 here at Ocean City's Pizza Boss!