The Most Wonderful Time of the Year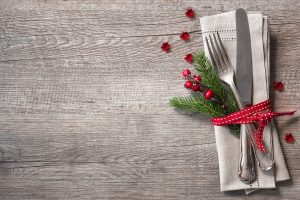 It truly is the most wonderful time of the year here at Pizza Tugos! The holidays are just a few short weeks away and everyone is decorating, shopping, writing cards, and beginning to run around frantically. There's only so much time left and in all of the chaos and craziness of the holiday season, it can be challenging some nights to get a hot meal on the table for dinner. You can toss that worry to the side because Pizza Tugos has fast and free fantastic delivery! You'll receive a pleasant meal at your doorstep in no time with our 30 minute delivery. We'll make dinner easy.
Does your family have a large appetite? If so, you'll want to take a look at our Big Plates Tugo! Our selections will leave you feeling satisfied. If you are a fan of seafood or Italian food, this is the section of the menu for you! For the seafood lover, our Coconut Shrimp or Fish n' Chips make the perfect meal. Crispy and delicious seafood, nothing beats that! And both of these meals come with french fries and a side salad. A great deal of food and for an even greater price! And for the Italian lover, trust us, you'll want to try our Baked Ziti or Spaghetti. Just wait until you taste the flavor of the sauce…Pizza Tugos takes our Italian food seriously! Both of these meals come with garlic bread and you can add meatballs or meatsauce for just a small fee. Ran out of drinks in the house? We'll bring the drinks, too! You can order a liter of water or a two liter of soda with your meal.
Let us take care of dinner, while you get all of your holiday tasks completed. Pizza Tugos has the best food, and is fast and affordable! So call in your order today, or go to our website and order online. Happy Holidays!