We're So Much More Than "Just" Pizza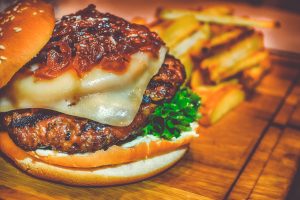 Although it's in our name… Ordering a pizza to-go is not the only way to enjoy what we have to offer! While we do love offering 30-minute free delivery to our customers, we also love welcoming you to our locations for an unforgettable dining experience with your family and friends.
Since it's slowly but surely transitioning from the Summer season to Fall, you no longer need an excuse to feast on some big, fat, juicy wings! We've got your original flavors such as mild, hot and bbq, and then we've got your unique flavors like sweet thai chili and mango habanero! Our wings are perfect for the sports season and for our Football Specials!
Our All-You-Can-Eat Wings and Pizza special for only $10.99 per person is pretty hard to pass up…
But our delicious dining options don't stop there. Our crab dip is some of the best on the Eastern Shore, and the Buffalo Chicken Dip will keep you asking for more! Whether you want a warm bowl of homemade chili or a plate of loaded nachos topped with pulled pork, tomato, red onion, cheese, jalapeno, and sour cream… your choices are endless.
You can always keep it healthy with our fresh salads. Add chicken to any salad for only $3! Our favorite is the Popeye N' Olive Oyl Salad, with baby spinach, mushrooms, hard boiled egg, red onion, and bacon!
If you're craving that Italian taste but aren't in the mood for pizza, we've got you covered. Our calzones are made with fresh dough folded over our special blend of three cheeses and ricotta. The 'Big Plates' portion of our menu will satisfy all your cravings, but if you're really looking for that tasty Italian dish, we recommend our Spaghetti, Mrs. Tugos' Famous Recipe!
We could go on and on, telling you about our delicious handcrafted subs and sandwiches, juicy, one-of-a-kind burgers, and more… but at this point, your mouths are probably watering just as much as ours are as we write! I guess that means it's time for you to come in and see our vast menu for yourselves.
Yes, pizza will always be a specialty of ours, but we never want to be thought of as "just" a pizza place.