Watching the Big Game in Ocean City, MD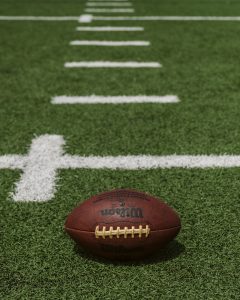 It's officially February and we know what that means, you're looking forward to watching the big game this Sunday, right?! Are you craving the chicken wings and ice-cold beer already? We are too. Even though football season has looked different this season, some things never change, and good food on game day is one of them! 
Are you ready for some football? This year, pair your Super Bowl celebration with game-day meals from Pizza Tugos in Ocean City, MD!
Sports Bars in OCMD
Whether you're staying home or looking for a safe and fun experience outside the house, let Pizza Tugos provide your game day feast! 
Looking for a lively sports bar scene to join in on the action in OCMD? Check out the Pizza Tugos Taproom in West Ocean City! Watch the game on one of our HD TVs, enjoy sipping on local craft beers, and treat yourself to the biggest and best wings on the Eastern Shore, Your choice of hot, mild, or BBQ, served with ranch and celery sticks!. 
If you're staying home to watch the game, our fast delivery and reliable carry out will not disappoint- even if the football game does! Order 50 mouth-watering wings and our craft pizza options to impress all your guests! The best part is, you can order online! You won't have to leave the comfort of your armchair until that delicious pizza smell travels through the door!
With three locations in Ocean City, Pizza Tugos is always close by! If you're watching the game at the North end of town, check out our Uptown location on 116th street. Pizza lovers on the beach and boardwalk won't miss out on the best pizza in OC! Order from our Downtown location on 18th street for a hassle-free bite to eat that will please the whole family!
What are you waiting for? Plan your perfect Game Day menu and Order Online to enjoy Fast and Free Delivery when you Carry-Out with the Best Pizza in Ocean City, Pizza Tugos. Or, stop by and watch the game on the big screens at the West OC Taproom. 
We can't wait to see you!