Tugo or Dine In?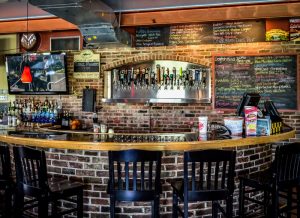 It's officially August and the weather is more beautiful than ever! Ready to spend all day at the beach catching sun rays while you can? Those long days in the heat can help you work up an appetite, and when you do, we've got your back! Here at Pizza Tugos, we have a large menu with options that will make everyone in your family happy!
Our menu includes many items that are perfect to take on the go! Order ahead and pick up, or utilize our fantastic free delivery. Our calzones and subs make the perfect meal for the beach. Our carry out menu includes philly steak, pepperoni, meat, vegetable, and four cheese calzones! And our options for subs are even more extensive with ten terrific options to choose from! There's nothing worse than being hungry at the beach, so order a calzone, sub, or any of our delicious menu items tugo today! We'll help you be beach ready in no time! And trust us, your friends and family will be delighted that you planned ahead!
After a long day of summer fun, of course you need to refuel! So stop on in at Pizza Tugos and dine in with us! Order off of our extensive menu and enjoy food and drinks with those you care about. We even offer a variety of craft beers and our large plates will surely fill you up! Our frozen cocktails are sure to help cool you off after a long hot day! And if you don't prefer an adult beverage and still want a tasty drink to cool you down, there are options for you, too! Our menu also includes a non-alcoholic orange crush, pina colada, and strawberry daiquiri. Our drinks will help you beat the summer heat!
Whether you are ordering something TUGO or dining in, we cannot wait for you to enjoy our amazing menu. We are sure it will keep you coming back for more!