Tired of Thanksgiving Turkey?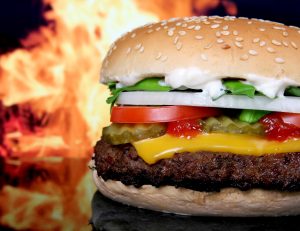 We hope you had a fun family-filled holiday!
Thanksgiving is a time for friends and family, appreciation for all the little things, and stuffing your stomach with as much traditional holiday dishes as you can!
While we all love the tastes and smells of cranberries, mashed potatoes and gravy, green bean casserole, and freshly baked turkey, it can get old fast. Some people don't like leftovers at all, but even those who do can only eat the same thing over and over again so many times. That's what we're here for!
It's time to change it up – we have the perfect solutions for meeting your lunch and dinner needs when the turkey just doesn't do it anymore.
Stop into Pizza Tugos for half-price burgers on Tuesdays! It's also Vinyl Night, so bring your own records for us to play. Along with half-price burgers and unique music, Tuesdays are also Pint Night at Pizza Tugos, so enjoy beer from different breweries each week.
If you can't make it in for our Tuesday specials, Wednesdays have your back. Every Wednesday at Pizza Tugos is half-price Pizza! Enjoy your favorite pizzas with your favorite toppings 50% off. Along with these great deals, the rest of our menu has you covered to get a break from those (delicious yet mundane) Thanksgiving Holiday leftovers!
Enjoy!