The Sun Is Out, The Tiki Bar Is Open!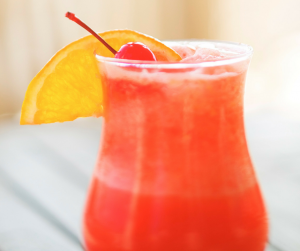 Happy Friday! The sun is shining and it's a beautiful day here in Ocean City, MD. Kick back at our Tiki Bar at our West Ocean City location and enjoy the cool breeze & rooftop views. Grab a drink, order some food and celebrate the start of the weekend with your friends. We have rooftop dining as well. There's no better place to enjoy a nice craft beer, cocktail, or glass of wine to kick off the weekend!
Craft beer- We have a lot of it. New selections are always coming in our doors and from only the best breweries around. From pilsners and pale lagers, to sour and fruit beers, we have something for every beer lover!
Cocktails- Cool down with a crush, craft cocktail, or a frozen! Tasty & refreshing especially on a warm day like today! Order one, two, or a few (if you have a designated driver), we're not here to judge you.   
Wine- Whether you like red or white, sweet or dry, there's a wine here for you. Our wines are great, affordable, and just what you need after a long day. Added bonus…you can enjoy without having to break the bank.  
Food- Our drinks are great, but you're missing out if you don't try our food. Order a bunch  of appetizers to share with friends and end your day right at our Tiki Bar. You can't go wrong with our pizza either…it's what we're known for! And don't forget dessert. It's the weekend, it's alright to let your sweet tooth take over for a bit!
Who wouldn't love sharing awesome drinks & food in this amazing weather at a great atmosphere? Our Tiki Bar is open and ready for you all summer long! Also don't forget we have Pint Nights every Tuesday during the summer. Check out our events schedule. We'll see you soon!