Senior Week Specials 2017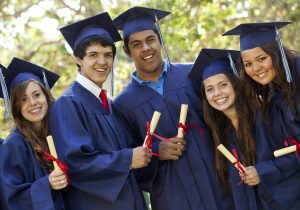 ConGRADulations to the Class of 2017! You made it! After many many years of hard work, dedication, and countless hours of studying, you are now an official high school graduate! What better way to celebrate this huge accomplishment than stopping in for a taste of our famous pizza at any one of our Pizza Tugos locations in Ocean City, MD?!
Our three different locations are placed all throughout Ocean City, MD making it convenient to stop in wherever you may be. If you happen to be out exploring Ocean City, you might get a little hungry. Our three different locations can be found on 116th Street, 18th Street, and in West Ocean City. Trust us when we tell you: you are going to love our Senior Week Special running until June 17th! Because of this huge accomplishment for graduates, seniors can enjoy all you can eat cheese pizza for just $5.99! No you're not seeing double, only six dollars for all you can eat cheese pizza, what a great deal!
Invite your fellow high school alumni and come enjoy our delicious pizza! Great friends AND great food, who doesn't want to pop in for a visit? And be sure to check out all of the yummy items on our menu because we have so much to offer! On our menu, you'll find wings, little plates, salads, calzones, big plates, sandwiches, subs, burgers, and so much more! And if you have a sweet tooth, be sure to order a slice of cheesecake or try our dessert of the day. Sweet and savory; go ahead and satisfy that sweet tooth, you deserve it!
If you don't have time to stop in and see us, don't sweat it, be sure to check out our great carryout menu! We offer 30 minute delivery, so you can have amazing food at your doorstep in no time! If you prefer to not order over the phone, not a problem, you can order online, how convenient! So come celebrate this milestone in your life with us! We can't wait to conGRADulate you!