Restaurants Open Year Round in OCMD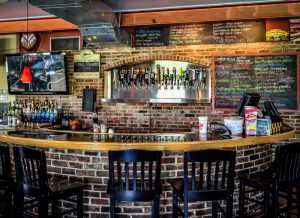 Hanging out in Ocean City, MD in the off-season and not sure what's open? Winter is the perfect time for visitors to explore, and many restaurants are open year-round in OCMD. Visitors and locals can always count on Pizza Tugos uptown and West Ocean City locations to be open for delivery, carryout, and dine-in! 
Our food is made fresh and never disappoints. Pizza Tugos offers more than just pizza, we have salads, entrees, sandwiches, subs, and much more! Try pairing our craft pizza with your favorite flavor of wings or check out our craft burgers cooked to perfection. We also have a kid's menu so the little ones are able to enjoy a hot meal they'll love. 
Ocean City Pizza Delivery in the Winter 
You can always rely on Pizza Tugos to have all your dining needs, we're open year round and offer pizza delivery in the winter as well as carryout and regular sit-down dining. 
Dine-in 
There's nothing we love more than spending time with our customers, so come by our uptown or West Ocean City locations. Hang out at the bar or grab a group of friends and lounge at a table to experience the atmosphere—we have plenty of room for everyone. Our bar offers craft beer from the nation's best breweries right to our taps! View our craft beer menu that stays up to date with what beers we currently have. We know you're hungry, and we have a fully stocked menu for you to choose delicious appetizers, pizzas, main dishes, and more! 
Carryout
Don't feel like sitting down for a whole meal but want to stop in and say hi? No worries, we offer carryout! Not all regular dining menu items are available for carryout, but Pizza Tugos offers a carryout menu. With wings that range from 5 to 50 count with flavors like sweet Thai chili, garlic parmesan, old bay, and more. Try our delicious calzones, we have a variety of options like our veggie, meat, Philly steak, and classic pepperoni or cheese. Our craft pizza is hot and ready to serve you. Buffalo chicken and the godfather are our most popular! Of course, we have regular pizza which you can add select toppings to, with sizes ranging from regular (12") to extra large (16")!  Don't forget about our salads, subs, and appetizers—the MVPs of meals! Order online or call us at 410-524-2922 for carry out. 
Pizza Delivery 
We know cold weather makes it harder to leave the house, which is why we offer pizza delivery so you don't have to! Our delivery menu is the same as our carry-out menu, so when ordering online be sure to look at the correct one. Pizza Tugos offers a 30-minute FREE delivery service from 11:00 AM to 2:00 AM, so if you're looking for a late-night bite to eat be sure to call us or order online! 
Whether you want to come in and see us, call for pick up or order online for delivery, we're here all year! Choose Pizza Tugos as your number-one taproom, dine-in, and pizza delivery service in Ocean City, MD. Making dinner fresh and easy!