Restaurants Near Northside Park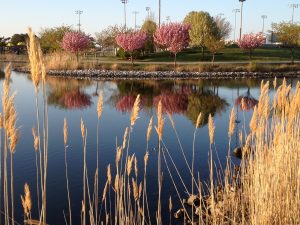 Looking for restaurants near Northside Park in Ocean City, Maryland? Pizza Tugo's has you covered! Enjoy the best pizza in Ocean City at Pizza Tugo's on 116th Street, conveniently located less than 5 minutes away from Northside Park at 125th Street and the Bay. Northside Park is Ocean City's largest and most popular park facility. 
Northside Park in OCMD
Northside Park is home to three softball/baseball fields, a soccer field, a multipurpose field, fishing lagoon, two playgrounds, picnic area, two piers, walking/jogging paths, and a large building with a 14,200 square foot gymnasium, conference room, and 21,000 square foot multi-sport arena. 
Northside Park often hosts the Town of Ocean City's favorite events such as Winterfest of Lights and ArtX. Over the summer months, visit Northside Park for Sundaes in the Park, and Fireworks under the stars. Northside Park is also a popular location for kids sporting events, from soccer to softball, to basketball and indoor soccer. Pizza Tugo's is one of the best restaurants near Northside Park is the perfect spot to bring the kids for some pizza after the game or bring the family for a slice before going to your favorite event. 
The Best Pizza in Ocean City, MD
Visit Pizza Tugos for your favorite pizza, from classic to unique, no matter which one you order you know that you've made the right choice. Since 1983, Pizza Tugo's has provided OCMD with the best-tasting pizza, with three locations to enjoy each slice. We pride ourselves on our selection of craft pizza and pizza toppings, including the King Caine Pizza, Cheeseburger Pizza, and a variety of toppings, such as steak, chicken, pulled pork, and so much more, check out our full menu here! 
What are you waiting for? Visit any of our three locations at Pizza Tugo's for the Best Pizza in Ocean City today!