Pint Night Heats Up with Brooklyn Sorachi Ace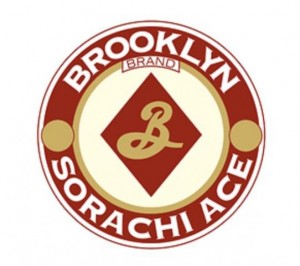 It's Tuesday, which is arguably one of the least notable days of the week…until you realize that it's Pint Night at Pizza Tugos!! Every Tuesday our bartenders gear up for Pint Night pours, showcasing a different craft beer each week. What's more, the featured beer is available for just $7 a pint, with $4.99 for refills AND you keep the pint glass. The fun starts at 6pm so we suggest getting a head start on your Pint Night adventures.
This week, we're featuring Brooklyn Sorachi Ace, which can be best described as "sunshine in a glass." The classic saison is a cracklingly dry, hoppy unfiltered golden farmhouse ale made entirely with Sorachi Ace hops. Sorachi Ace is a particular – and rare – varietal of hops that were first developed in a Japanese brewery in 1988. Known for its lemony smell and crisp flavors, it's easy to see why it's dubbed "sunshine in a glass." Not convinced? Stop in tonight and try a pint (or two, or three, or four) at Pizza Tugos.
The fun doesn't stop there; we're celebrating the last week of pre-season football! That's right, with regular season kicking off Thursday, September 4th and fantasy draft parties underway, now is the perfect time to catch a pre-season football game at Pizza Tugos. As always, you can find all the big games playing on our 60-inch flat screen HDTVs. This Thursday, we've got our eye on some exciting match ups:
Eagles vs Jets @ 7pm
Redskins vs Buccaneers @ 7:30pm
Ravens vs Saints @ 8pm
Seahawks vs Raiders @ 10pm
See you all there!