Party with Pizza Tugos on World Party Day!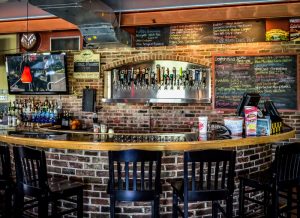 No one should ever need an excuse to party, but in case you do… April 3rd is World Party Day! What better way to celebrate than by booking a party at Pizza Tugos?
We know the secret to hosting the perfect event: Pizza. With plenty of options for onsite parties, we know how to keep your guests full and happy. Our West Ocean City Taproom location has seating for upwards of 300 guests and a beautiful, outdoor tiki bar. Of course, pizza can't be the only food you serve your guests. We have a full menu complete with wings, subs, and pasta, too. Take advantage of our full bar with wine, cocktails, and nearly 80 craft beers on tap!
The main reason for the creation and existence of World Party Day is to simply get together with some friends, let your hair down, and enjoy yourselves. We'll help make that happen! Fill out our Party Form online to be contacted by a Party Specialist if you're planning something big.