Party Til' You're Green at Pizza Tugos This St. Patrick's Day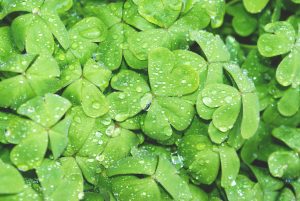 The luck of the Irish is just around the corner! People of all descents come together to celebrate this holiday decked out in green. Regardless if you have a little Irish in you or you were born near the Cliffs of Mohr, St. Patrick's Day was meant to be celebrated in Ocean City, MD!
From the St. Patrick's Day Parade on Coastal Highway to the St. Patrick's Day Boardwalk 5k at Shenanigan's Irish Pub, the entertainment and excitement in Ocean City are endless!
The real question is… what do Pizza Tugos and the Irish have in common? We both love our craft beer!
Get your party hats on and celebrate St. Patrick's Day with us! In the West OC location, we have a wide selection of 75 craft beers that will leave you indecisive. From stouts to lagers and even IPAs, we want to make sure we provide our customers with the best beer selection in the OCMD area.
With a wide variety of pizzas to choose from here at Pizza Tugos that will have you coming back for more. Nothing soaks up all that heavy beer and Guinness stout like freshly baked pizza! We have a cheeseburger pizza, meat pizza and veggie pizza for all you vegetable-enthusiasts.
So put your green faces on and come out to celebrate St. Patrick's Day with us!