Ocean City, Maryland is Open!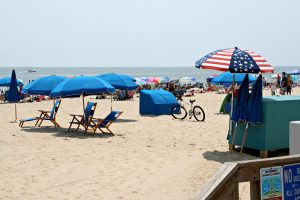 As the town of Ocean City continues to take strides towards opening in the wake of the COVID-19 pandemic, at Pizza Tugo's, we are open and ready for you! At Pizza Tugo's, we are proud to remain an Ocean City staple that you can continue to count on, offering carry-out services to our guests throughout this time. 
As more businesses continue to open, the question we always hear is, "what's open in Ocean City, Maryland?", allow our team of local experts at Pizza Tugo's to answer that question for you, and guide you through a safe summer in OCMD that you'll never forget!
Ocean City Restaurants
Since 1983, Pizza Tugos have been providing OCMD with the best pizza delivery service on the Eastern Shore, and continue to do so as we remain open for carry-out daily until midnight every night, and until 3:00 am on Friday and Saturday! Order from our expansive menu for carry-out, or, visit our West Ocean City location for a return to normalcy with outdoor dining! We're offering table and bar service at the West OC Tiki Bar, open late nights seven days a week. Click here to order online.
Ocean City Beach and Boardwalk
Effective June 5th, Governor Hogan moved the state of Maryland into Phase Two of the Roadmap for Recovery plan. This means that Phase One's reopening of the beach and boardwalk to out of town guests remains in effect, and many businesses that were previously deemed non-essential can now open. 
While you are not required to wear a mask on the beach, it is recommended that you bring one as you will be required to wear one when entering any building or restaurant. Please click here for more information.
Are you ready to visit Ocean City this summer? Make Pizza Tugo's part of your summer traditions! Check out our carry-out menu to order online, or visit us at the Taproom in West OC for outdoor dining! Call 410-524-2922 with any questions, or, to place your order by phone!