National Cheese Lover's Day in Ocean City at Pizza Tugos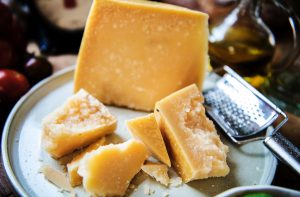 January 20 is a special day to us all… it's National Cheese Lover's Day! That means it's time to load up your favorite pizza with extra cheese, and indulge in any and all cheesy treats throughout the day!
One thing we have learned in preparing for National Cheese Lover's Day is that it's okay to make mistakes. Cheese was originally created over 4,000 years ago by accident! If you didn't know, the ratio of milk to cheese is 10:1 pounds. That's 10 pounds of milk for every pound of cheese made.
Throughout different areas of the world, cheese is close to the heart to many people. With more than 900 types of cheese, and over 2,000 varieties out there, each one is classified by taste and texture. That's a lot of cheese… and all of the Master Cheesemakers in the United States just-so-happen to live in one state: Wisconsin. (No surprise there!)
Pizza Tugos is no Master Cheesemaker from Wisconsin, but we do know how to make a delicious cheese pizza! On this National Cheese Day, join us at Pizza Tugos in Ocean City to indulge in everything cheese.
No matter what they say, mozzarella cheese sticks, a cheese pizza with extra cheese, cheese fries, and a four cheese calzone is not 'too much cheese' on this national holiday!