Make Pint Night Every Night This FeBREWary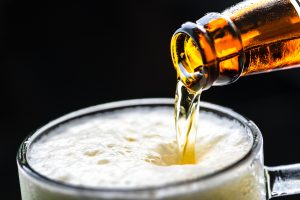 It's the month of FeBREWary, which means you should be in the mood for some craft beer! As the town of Ocean City and surrounding areas spend this month promoting and showing appreciation for all of the local brews, you should too!
Stop in Pizza Tugos for new, amazing, and one-off beers from the nation's best breweries appearing on our taps. Nothing goes better together than pizza and fresh cold brew. Check out what's on tap right now! What you see now might not be there tomorrow, constantly rotating, so hurry in to grab your favorite beer.
Along with great brews all year long, we also have Pint Night every Tuesday at 5pm! You even get a free glass with your purchase.
From Evolution Brewing Co. to Big Oyster Brewery to your favorite Fin City brews… find all of those unique tastes that everyone is talking about this month at Pizza Tugos!
Check out all of the local breweries featured this month for FeBREWary here.