Join the Pizza Tugos Rewards Program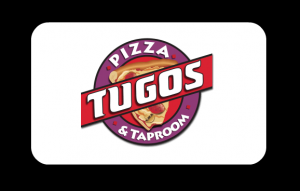 At Pizza Tugos, customer service is one of our highest priorities, especially when it comes to making sure our loyal patrons are happy, full, and eager to visit us again. In an effort to give back to our customers who give us so much, we launched the PDQ Rewards Program at all of our Tugos locations. By becoming a member of our Rewards Program, you'll gain access to the latest specials, deals and offers, along with rewards for birthdays and anniversaries, special offers based on your purchasing behavior, and more! Take a look at all the reasons why YOU should become a member today:
Gain access to discounts and special offers.
The ability to make changes to and customize your account.
Keep track of your points – and see how much closer you are to your next reward.
Add other members to your account – i.e. your spouse or children.
Get alerts about specials and discounts via email.
You'll also have the option receive available specials and account balances via text.
Receive special offers based on your purchasing behavior.
Enjoy special offers and extra points on your birthday and anniversary.
View all of your transactions and see what's being purchased with your Rewards Card.
Secure another excuse to eat pizza all the time!
Ready to join the Rewards Club?? Sign up now: http://www.coastal.pizzatugosrewards.com/Account/Login.aspx