From Preseason to Superbowl, We've Got You Covered!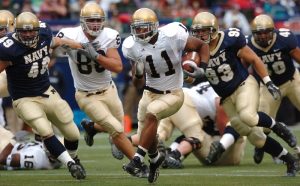 As preseason continues, we're getting more and more excited for the start of Football Season! With three weeks of preseason left to go, it's time to kickoff the competition! Who is your favorite team? Favorite player?
In week three of preseason games, we have exciting lineups like the Eagles vs. Patriots at 7:30 pm and Steelers vs. Packers at 8 pm!
Want to watch the Redskins as they play against the Jets at 8 pm, too? Not a problem! You can see them all! With nearly 80 craft beers on tap, Ocean City's best pizza, and large flat screens everywhere you look, Pizza Tugos in West OC is the place to be for everything football!
We also have some of the best wings in town! We like to say they are the fattest, juiciest wings you can find… because they are! Choose from Mild, Hot, Extra Hot, Bbq, Old Bay, Garlic Parmesan, Sweet Thai Chili, Mango Habeñero, and Sweet Teriyaki., Just want a few? Sure thing! Get 10 wings. Want to share with the whole fam? Get 50 wings!
Pizza… Wings… Football… Tugos… sounds like the perfect combination to us! And don't worry, if you want to enjoy the games from the comfort of your favorite armchair shouting at the refs and screaming "INTERCEPTION!" at the top of your lungs (that's right, we see you…) we've got you covered.
We'll deliver everything but the beer – that part is on you!