Father's Day Beer Festival in Ocean City, MD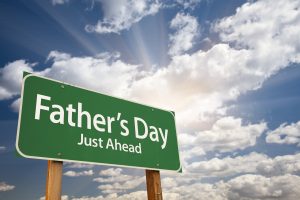 Margaret Truman once said, "It's only when you grow up and step back from him or leave him for your own home it's only then that you can measure his greatness and fully appreciate it." Father's Day is a special day to celebrate the important men in our lives whether it be our father, step-father, grandfather, or a father-figure. Father's Day is all about spending quality time together and making memories that will last a lifetime! Life is busy and we as humans are not always the best at showing appreciation, it is important that we show the men in our lives how much they really mean to us.
If you're not sure where to take your Dad for Father's Day why not attend the Father's Day Fatherhood Beer Festival in Ocean City, MD. This event will take place at Sunset Park on Sunday, June 18th from 1 p.m. to 5 p.m. and tickets are $35. Enjoy tasting a variety of beers and spending time with your Dad overlooking the beautiful Sinepuxent Bay. Beer by the bay – it doesn't get much better than that! For more information on this event contact Eric Chaplin at 443-856-8651 or salleofmd@gmail.com.
If Beer Festivals aren't quite Dad's scene, stop in at Pizza Tugos in OCMD for a bite to eat and some refreshing drinks in our West Ocean City location or our other locations on 18th or 116th Street! Whether you are in the mood for delicious pizza, a sub, or a delicious juicy burger, Pizza Tugos in OCMD is the place for you! Don't forget to check out our menu! It includes a great variety of food as well as offering an impressive selection of over fifty craft beers that will keep you coming back for more. So stop on in this Father's Day on June 18th! If your Dad wants to spend the day at home relaxing, no worries at all, we offer delivery! Check out our carry-out menu and enjoy a tasty meal without having to leave your home.