Celebrate National Wine & Cheese Day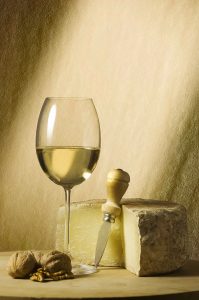 Wine and cheese, two of our favorite things. We can't think of a better combo!  Make your way over to Pizza Tugos TODAY, July 25th, to celebrate National Wine and Cheese Day with us and bring your friends! Take plenty of pics and when posting on social media, don't forget to use #nationalwineandcheeseday and #pizzatugos.
It's wine o'clock (or it will be in a few hours)! What wine is your favorite? White or red? Sweet or dry? Our menu features 10 wines in total, 5 red and 5 white, so no matter what your preference is, we have a wine for you! See our selections below.
Available by the glass or bottle- Cabernet, Merlot, and Chardonnay. Available by the glass– Pinot Noir, Pinot Grigio, Sauvignon Blanc and White Zinfandel. Available by the bottle– Shiraz, Malbec, and Riesling. Don't give a sip…have a glass or two, or share a bottle.
When it comes to cheese, we have plenty of options for you to enjoy as you wine & dine. Nothing is cheesier than our Pizza! We have the best pizza in Ocean City, MD…we are Ocean City's Pizza Boss. You can't go wrong with pizza & wine. Does it get any more Italian than that? Or try our tasty Mozzarella Sticks! Who wouldn't love deep fried mozzarella with fresh marinara? And if you haven't tasted one of our Calzones before…IT'S TIME! Enjoy fresh dough folded over our special blend of three cheeses & ricotta with a sauce dipper. We're getting hungrier by the minute just thinking of all of this fantastic food.
If you already have the wine at home, but still need the cheese, remember we deliver. Our delivery is FAST & FREE!
We have plenty of wines on our menu and lots of CHEESY items on both our dine in and carry out menus. Pizza Tugos is the perfect place to take part in National Wine and Cheese Day. Come celebrate!