Can we call it SUPER?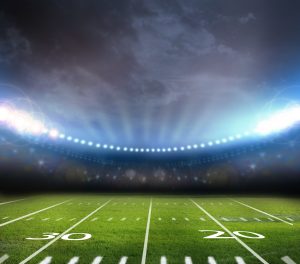 Okay, you know the rules….we need to get through this entire blog without using the well known trademarked phrase used to describe this Sunday's "Big Football Showdown". We are also forbidden to use the three letter acronym that tells us which league actually lays claim to this "Battle of the Pigskin".  So, wish us luck…here it goes!
Have you made your plans for the "Big Game" yet? No worries! Pizza Tugos in West Ocean City has you covered. With nearly 80 craft beers on tap, Ocean City's best pizza & flat screens on every wall, why would you go anywhere else? Bring your friends, bring your family, hey…bring everyone you know- we've got the space!   
Grab a seat, order a pie, and settle in for the "Season Showdown." But this Sunday is about more than just football – It's also about CHICKEN WINGS! Did you know Americans eat more than 1 billion chicken wings while watching the game on "Super Sunday." Why would you waste time on sub-par wings when you can have Pizza Tugo's mouthwatering wings (the day is supposed to be "Super" after all!) We also feature overstuffed subs, handcrafted calzones, and juicy, delicious burgers.
If you're planning on taking it all in from your favorite armchair – no problem!  Pizza Tugos delivers…we always have (everything but the beer of course – that's on you). Fresh dough pizza, award-winning wings, Momma's famous meatballs and super salads (hey look – something else that's super!) – We've got a little something for everyone! So, while we're still not sure WHO we'll be rooting for- or where you'll be spending "Game Day" – at least we know WHAT we will be eating!
The "Game of Games" starts at 6:30 p.m. on Sunday.  Be sure to get here early to grab a good seat and GET READY FOR SOME PIZZA! – wait, can we say that???